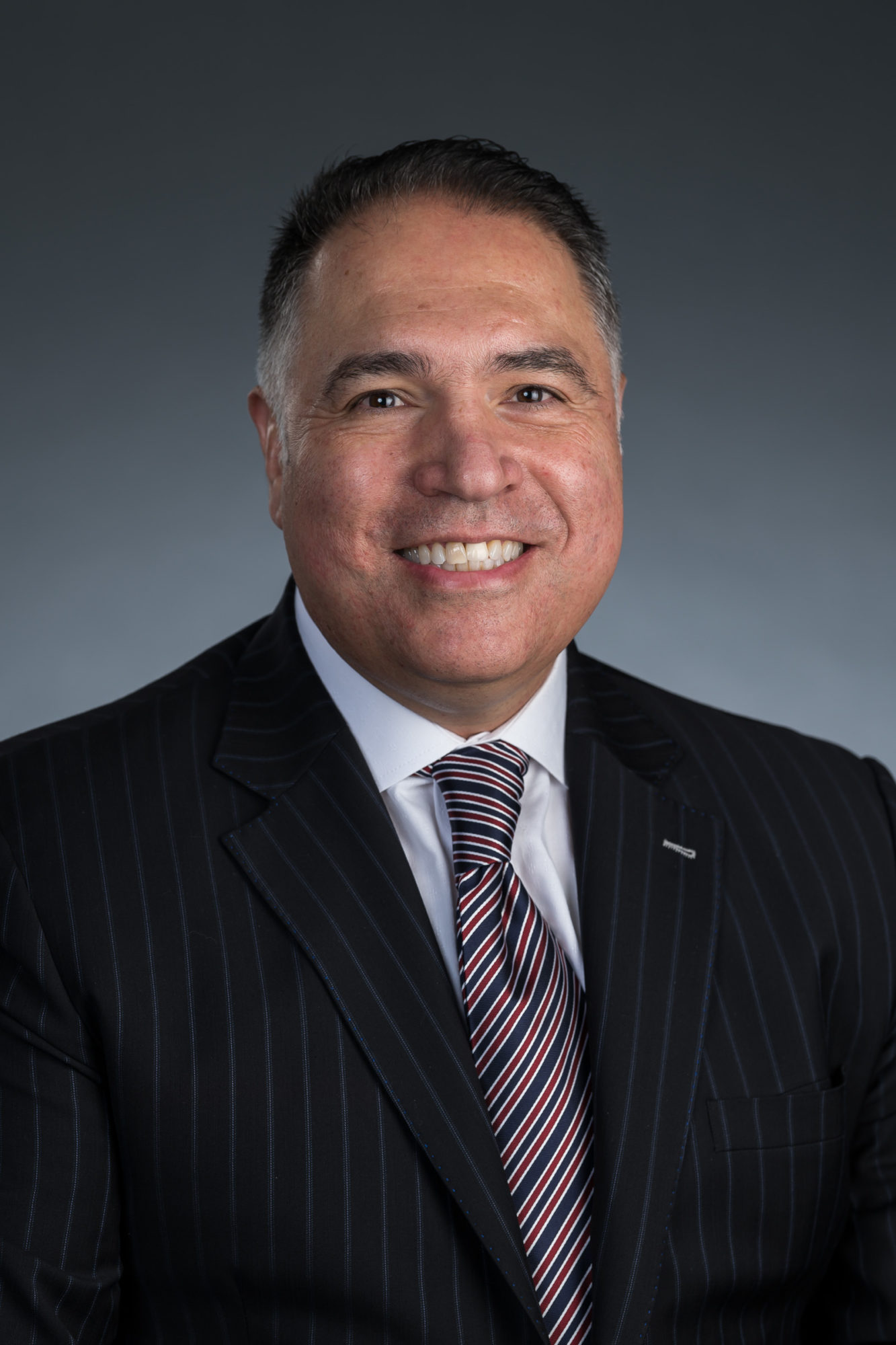 University of Southern California B.S., Public Policy and Management
Arizona State University, Masters in Real Estate Development
I was born and raised in Sun Valley, California.  My father was a baker, and my mother was a welder and sheet metal worker.  Both parents immigrated from Colombia, South America, in the 1960s, and I am the fourth of six children.  I moved to Santa Clarita in 2007 and resided in Valencia with my wife and three children.  My children are by-products of the Santa Clarita public school system, which includes Saugus Union and Hart District.     
At 17, I joined the United States Marine Corps, where I refined my leadership skills through hard work.  I advanced quickly and obtained the rank of E4 Corporal meritoriously in 2 years, and a feat usually takes 3.5 years.  I served this great country by leading a combat artillery team during the Persian Gulf War and received an Honorable Discharge after completing my years of service.    
I was privileged to serve for five years as the Branch President for The Church of Jesus Christ of Latter-day Saints for the Santa Clarita 1 Spanish Branch.  My duties and responsibilities include ministering to the temporal and spiritual affairs of the congregation, including those who are not members and live within the area boundaries.  My primary goal is to strengthen families by helping with their financial needs and counseling and supporting individuals struggling with personal, spiritual, and emotional problems by encouraging wholesome activities for youth, keeping them from falling victim to vices and harmful environments, and preparing them to serve the community as full-time missionaries for The Church.  I currently serve as a seminary teacher for freshman and sophomore students, emphasizing the Old Testament.
In addition, I have served as the offensive coordinator of the West Ranch High School freshman football team and as a Pop Warner Football coach for six years.  I was also an AYSO coach for my daughter's youth soccer team.  
I have been involved with Justserve.org, previously known as LDS Helping Hands.  My family and I volunteer in beautification projects around Santa Clarita in these organizations.  Some of these projects included cleaning, painting cutting trees at Castaic Lake.  We have also raked, cleaned, and removed shrubbery on the streets of Santa Clarita.